Every year the Company awards a prize on the Saturday evening show.
The Justin Clemens Memorial Cup: For the member of the company who is believed to have made the late Justin Clemens laugh the hardest, this year going to Nathan Hooper playing Widow Twanky.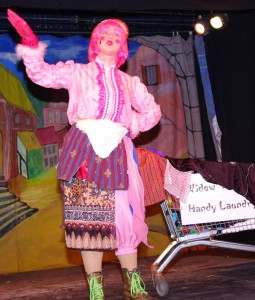 This year was the inauguration of a new prize the Geoff Rowe Trophy: For the junior or intermediate member of the company that puts in the most effort, which was awarded for the first time to Caitlin Newman a member of the intermediate chorus.